Friday 21st December 2017 was our 'Christmas Jumper' day. All the money raised went to Save the Children charity.
Thursday 16th November 2017 was our Anti Bullying fundraising day. We gave a donation to wear silly socks and our own clothes.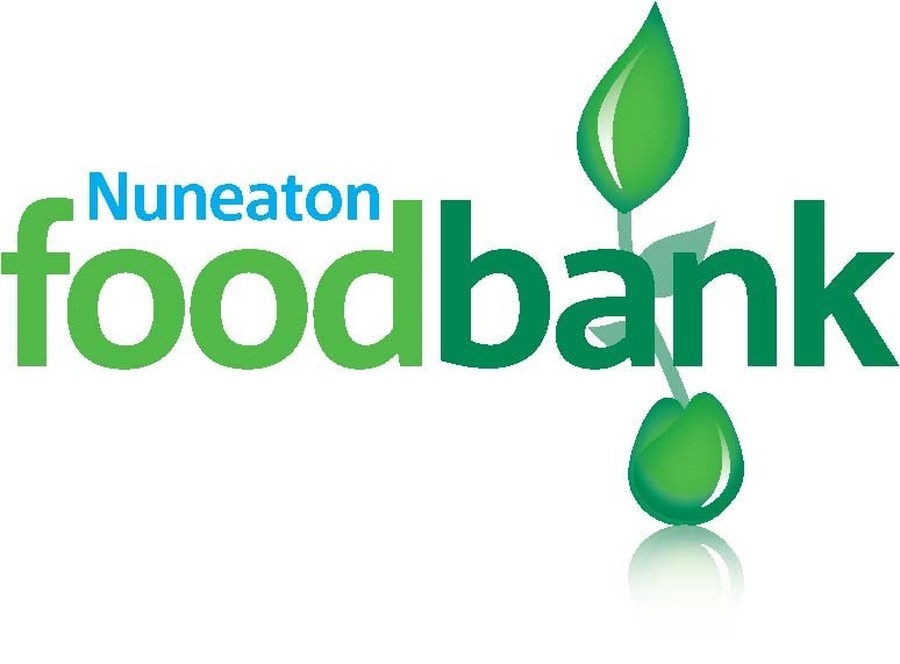 Harvest Festival - Everyone at school donated food which was donated to Nuneaton food bank. Click here to see their letter of thanks.
Friday 29th September 2017 we raised funds for the Macmillan cancer support.
Success in our Lottery Funding Bid 'Awards for All'.
In August 2016 the Big Lottery fund awarded Springfield House School a wonderful ten thousand pounds to improve our adventure playground. The instillation was completed in October 2016 and all of the pupils are very pleased with our new nest swing, rope climb and swings.
Thank you all to everyone who has donated prizes towards our summer fayre this year. Below is a list of the companies and individuals who have supported us.
Shops in and around Knowle High Street. *Temptations, *Thorntons, *Acorns, *Shoe Box, *Viola Bistro, *The Greswold Inn, *Freak Le Chic, *Theo Georgio, *Timpsons, *Fuji Films, *Windridge Pharmacy, *Dorridge Auto, *Eric Lyons Family Butchers, *Carly's, *Fraziers in Lapworth, Lapworth shop, *Zebra Kids, Barbarella's Boutique, *Rowington Club, *The Black Boy, *Barn Close Nurseries, *The Durham Ox in Shrewley, *Tesco's, * Melbicks Garden Centre, *Evoke, *Toni Barbieri, *The Salon, *The Big Event, *Phase 2, *Deli Pizza, *Jamm Hair, *Phase 2 & company, *Francesco Beautiful Hair, *Beauty Boutique, *Knowle Photographic, *Thinktank, *The Butterfly Farm, Stratford Upon Avon, TerryTerry Jewellery, Barclay's Bank (Balsall Common & Knowle), *Jaguar Land Rover, Solihull and finally, friends and family of the pupils and staff at Springfield House School. Thank you to everyone for your fabulous support.
Summer Fayre 2015 - update.
Below are some photos showing you some of the equipment that was purchased using money raised at the summer fayre last year. Thank you to all who helped make this happen.
Thank you LOOKERS, Vauxhall, for the laptop donations.
Children at Springfield House School in Knowle can gear up for the new year with new equipment thanks to a generous donation of laptops from Lookers Vauxhall in Birmingham, Selly Oak and Yardley.
Dee Allen, brand marketing manager at Lookers Vauxhall Birmingham, handed over three laptops to the school on behalf of the three Lookers sites.
The staff at school said, "We are extremely grateful for this generous donation, which will help our pupils to develop their IT skills within the comfort, safety and nurturing environment of the school."
Dee Allen, brand marketing manager at Lookers Vauxhall Birmingham, said: "Lookers works closely with the communities close to our dealerships to support good causes, local initiatives and other organisations. We were delighted to be able to donate these laptops to Springfield House and hope they will make a difference to the pupils."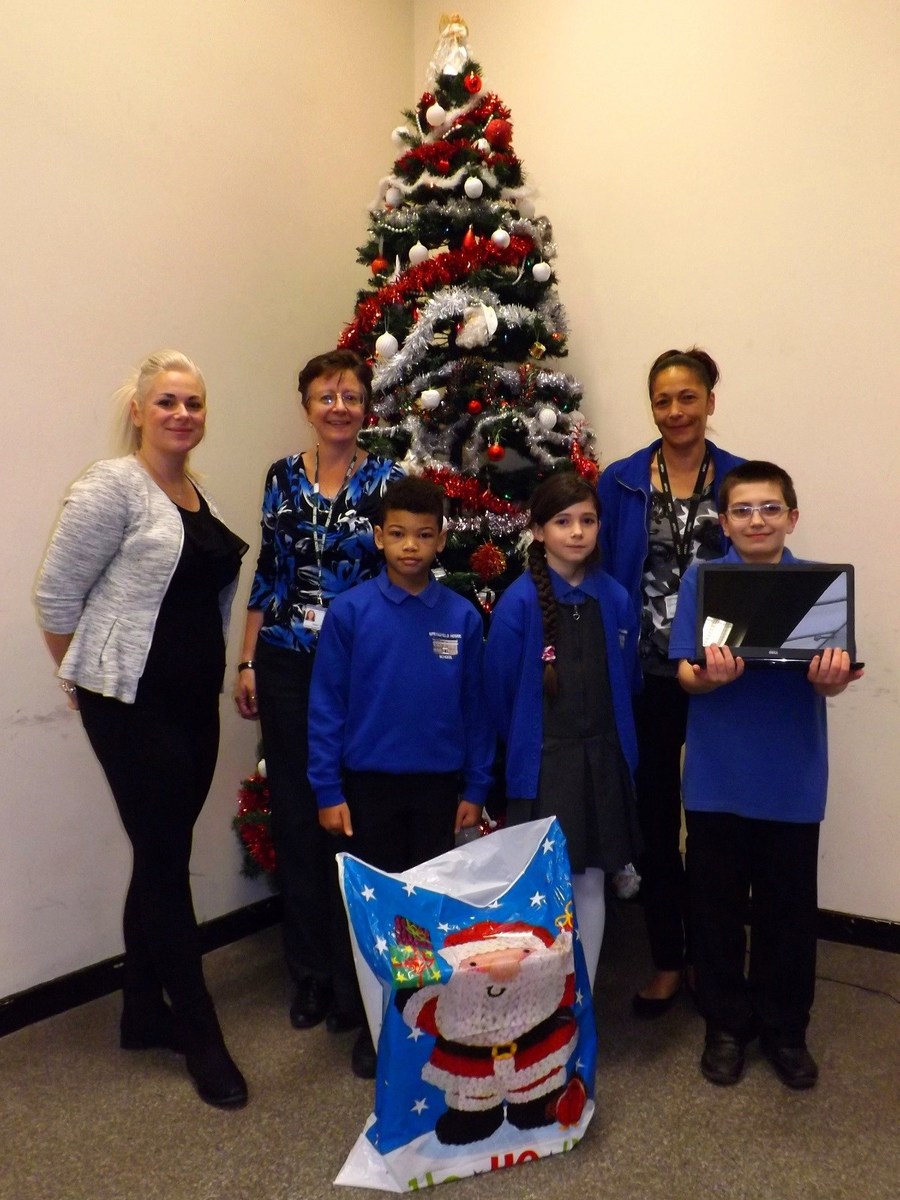 Fund Raising
This year we have been raising funds towards purchasing new outdoor play equipment. As part of this we held a summer fayre on in June at which we raised a fantastic £3260. In addition to funds raised on the day we have also been very fortunate to recieve donations from Jaguar Land Rover of £2500, Birmingham Airport Community Fund of £3000 and £1000 from Barclays Bank. We have now placed an order for our play equipment and will update this page with photos as soon as it is installed.
Please scroll down to read about we raised some of the money.
Jaguar Land Rover.
On the 19th November 2015 two people came to our school! They work at Jaguar Land Rover, Solihull. At Jaguar Land Rover they have a charity community. All of the people that work there can make a donation out of their wages. This money goes to charities and schools like ours. This year Jaguar Land Rover gave us £2.5K which was much appreciated by the children who go to this school. It will be spent on play equipment A.S.A.P. They will enjoy the fun for 'centuries'. Thanks to Dennis and Jason for visiting our school and to the staff that work at Jaguar Land Rover, Solihull.
Written by Rockwell.
Summer Fayre June 2015.
The fayre was a great success with hundreds of people attending. Helped on by the magnificent weather, everyone enjoyed this community event. Whilst 'The Notables Band' entertained the crowds with their music and songs, the barbeque kept the hungry mouths fed, volunteers from the local Barclays Bank provided the refreshments, alongside staff and pupils from Springfield running a vast array of games and stalls. In addition to this, 'Frank the Fireman,' and the local neighbourhood policing team attended to support the school.

Both the staff and pupils at Springfield House School would like to say a very big thank you for the wonderful support from local businesses who donated prizes for our raffle and stalls. We would also like to thank Barclays Bank staff, who not only attended on the day to help out but their attendance also means that Barclays will donate £1000 towards this fund raising event. All money raised will be spent on improving the outdoor play equipment for our pupils which will include an outdoor gym.