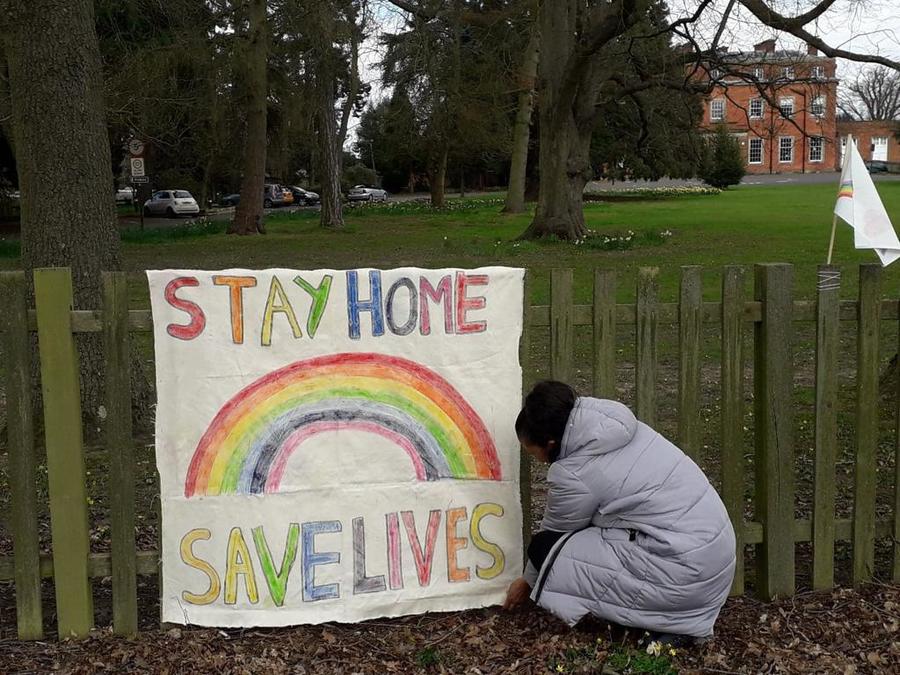 BEWARE - DO NOT GET SCAMMED. Please be aware of any texts or emails you may be receiving, they may be a scam. There is one at the moment going around that states that your monthly payment for your phone provider has not been paid and to 'Click here' to sort it out. DO NOT CLICK ON THE LINK. As soon as you do, they already have details of your bank account and by clicking on the link you give them access to your bank account and they remove all your money.
BEAWARE - An app has been launched called Connect2me which allows anonymous chat between users. It looks as if it has been created by O2, IT HAS NOT! This is a potential serious risk to children as unknown adults and young people have unrestricted access to children. Please do NOT let you children use it.
Message to families from Kay Reid, Executive Head Teacher.
Dear parents/carers,
Firstly, thank you for everything you are doing to support your child during this time with their home learning. We understand this can be a challenging time for many which only adds to the anxieties and worries that are present already throughout the country. We will be sharing with you further ways and ideas to support your child's learning at home next week.
However, first and foremost the mental health and well being of our pupils and their families is paramount. Therefore please do not feel under pressure to have to complete all the work sent home. As mentioned this is a stressful time without the demands of school work. We understand that each family will do things differently and have different ways of managing at home so please do what works for you and your family above all else.
If you do have any feedback on the work sent home, or wish to share how your child is progressing through the work sent home please share it with the staff on the weekly phone calls we will be making each week to keep in contact with our pupils and their families.
Resources and help sheets to support families if your children are at home.
Making a Difference, Together
A warm welcome to Springfield House School.
Springfield House is a Birmingham LA day/residential special school situated in a rural position near Knowle, Solihull. The main house is a former country residence and the listed buildings provide a pleasant environment in which the children can feel valued and begin the long process of raising their self-esteem. Our extensive grounds provide an excellent opportunity to enhance the curriculum and engage the children's interest.
Our provision is targeted to meet the special educational needs of young people, aged 5 -11, who experience social, emotional and mental health difficulties. In previous settings our pupils have exhibited challenging behaviours, which are frequently associated with a wide range of complex conditions, including ASC, ADHD and Attachment Disorder. We provide a nurturing environment, with firm boundaries, where we support pupils to develop strategies to manage their responses appropriately. We seek to celebrate successes and achievements to build self-confidence and esteem, whilst allowing space and time to reflect on the issues that prevent their full social inclusion.
I hope that you find our website useful and informative, we welcome visits and enquiries to our school.
Executive Head Teacher
We have'Diamond Rules' in school and would like to share them with you. They are...
Show respect and good manners.
Care for everyone and everything.
Follow instructions with thought and care.
Click here for our latest Ofsted report. We remain 'Outstanding.'
Click here to read our 'Basic Skills Quality Mark Award'.
Click here to see the results of the parent/carer survey.
Latest Springfield School Events
Easter Holiday

06

Apr

2020
Click below to listen to our 'At Springfield House' song.
Click HERE to read the words.